I see this question asked often on the My Oracle Support Communities, so it must not be that obvious as it seems to be. So I figured I would post this on my blog. The question is "how do I obtain the XX patchset for my Oracle database"? Sometimes people post the link to the exact patchset. But here is how you can find any patchset for any Oracle database version.
Sign on to Metalink (http://support.oracle.com) and click on the Patches and Updates tab.

On the next window, click on the Latest Patchset link. This will popup a another window so make sure your browser allows pop-ups, if nothing else for at least this site.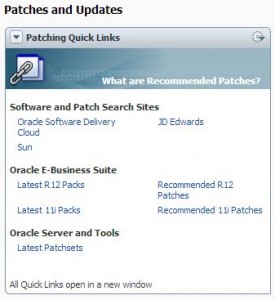 Next, mouse over (do not click) on Oracle Database, you will see a menu of platforms. Mouse over your platform of choice and you will be given a submenu showing all of the patchsets for that platform. Click on the link for the patchset of that platform that you are seeking.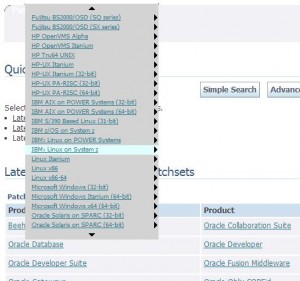 The next screen will contain the download link and the readme file for this patchset. That's all there is to it!